Cash Management
CSB Loyal offers a host of services that help your business manage cash flow efficiently and securely. Products like ACH origination, Remote Deposit Capture and Positive Pay can be customized to meet the needs of your organization.
Remote Deposit Capture
Now you can securely deposit funds electronically, right from the office! Spend more time running your business and less time running to the bank.
How it works: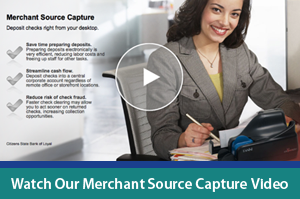 Positive Pay
Reconcile your checks with the click of a button and worry less about unauthorized or fraudulent transactions- all within one platform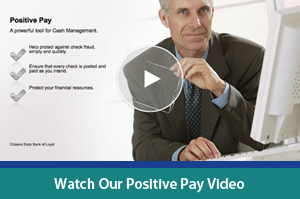 Click here to log into Positive Pay